With Father's Day just around the corner, you want to get the best gift possible for one of the most important men in your life. This is the guy who taught you how to skateboard or ride a bike, balance a checkbook and manage your finances, and is a role model you look up to every day. How can you find the right gift without spending a bundle?
Finding affordable Father's Day gifts is doable, it just takes a little time and effort. Well, we've done all that for you. Check out our list of GR8 affordable Father's Day gifts for GR8 dads.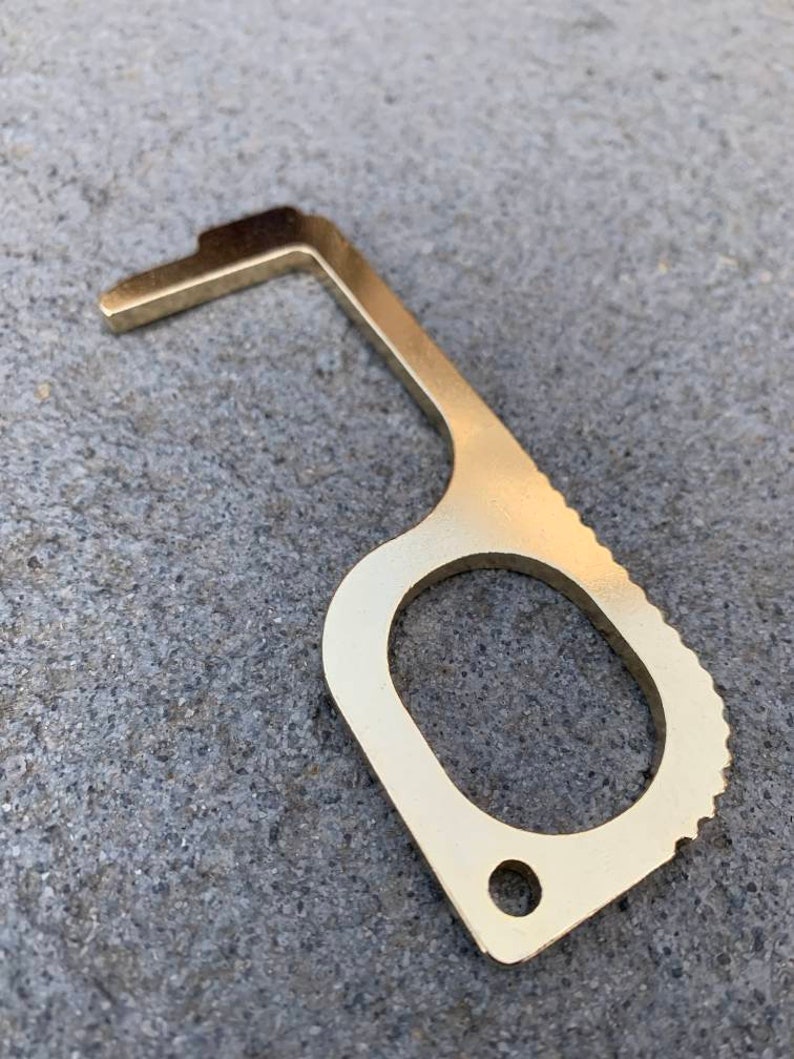 1.The Original Brass (No Touch) Key Tool
For hands-free contact when opening doors, the no-touch tool can also be used to press elevator and ATM buttons, open coolers, and refrigerators, turn on/off light switches, and more. $11.69 from RiotTactical on Etsy.
2.Foodie Dice® No. 1 Seasonal Dinners Inspiration
For the foodie dad who loves to cook, this is a fun, new way to create delicious, seasonal meals. $24.00 on Amazon.
3.Fitness Bottle with Phone Sleeve
For fit dads who don't want to be without their phones, this water bottle with a phone sleeve will keep them hydrated and connected. $15.00 on uncommon goods.
4.Star Wars Death Star Ice Mold
For the dad who is a Star Wars fan, this Death Star ice cube mold gives his drinks a shot of kitschy coolness. It's easy to use, and the silicone mold goes right into the dishwasher for easy cleaning. $12.00 on Amazon.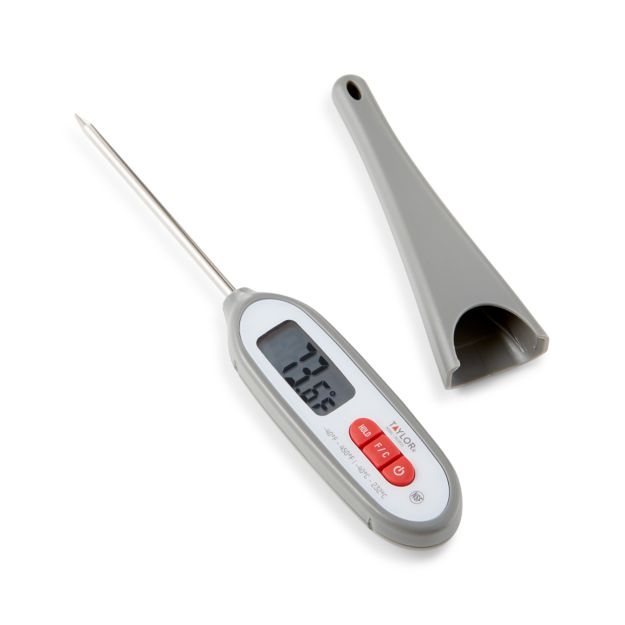 5.Taylor Waterproof Digital Thermometer
Another great gift for dads who like to cook, this wireless meat thermometer ensures perfectly cooked meat every time. $14.95 at Crate & Barrel.
For dads who want to be handy but aren't always, this magnetic nail holder makes hammering safer and easier. $9.95 from the Grommet.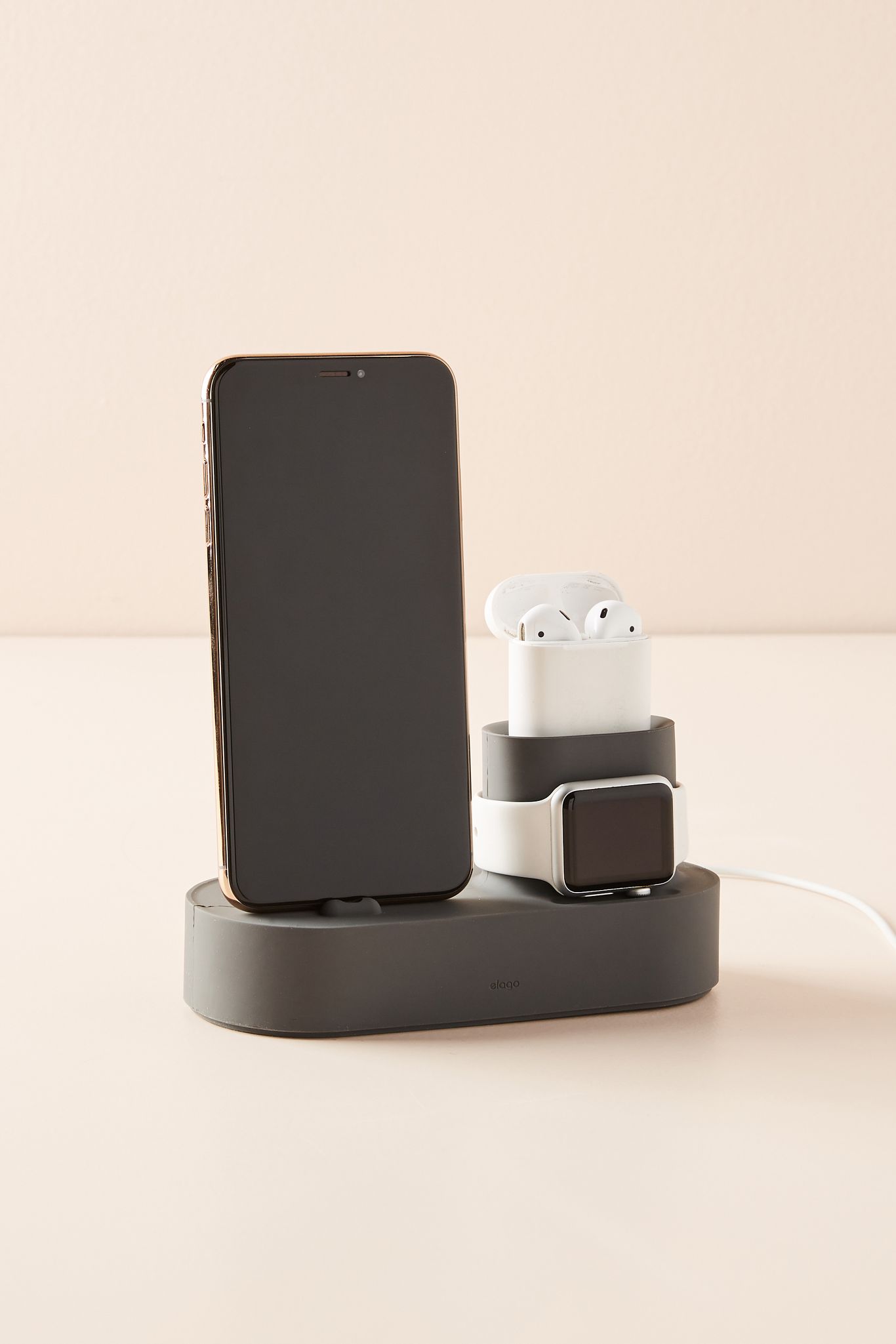 Help Dad keep all his Apple tech charged and ready to go with this charging station for iPhone, AirPods, and Apple Watch. $25.00 at Anthropologie.
8. Stonewall Kitchen Grill Kit
Calling all grill master dads, this gift is for them. He'll get two sizzling barbeque sauces and three delicious spice rubs. $29.99 from Stonewall Kitchen.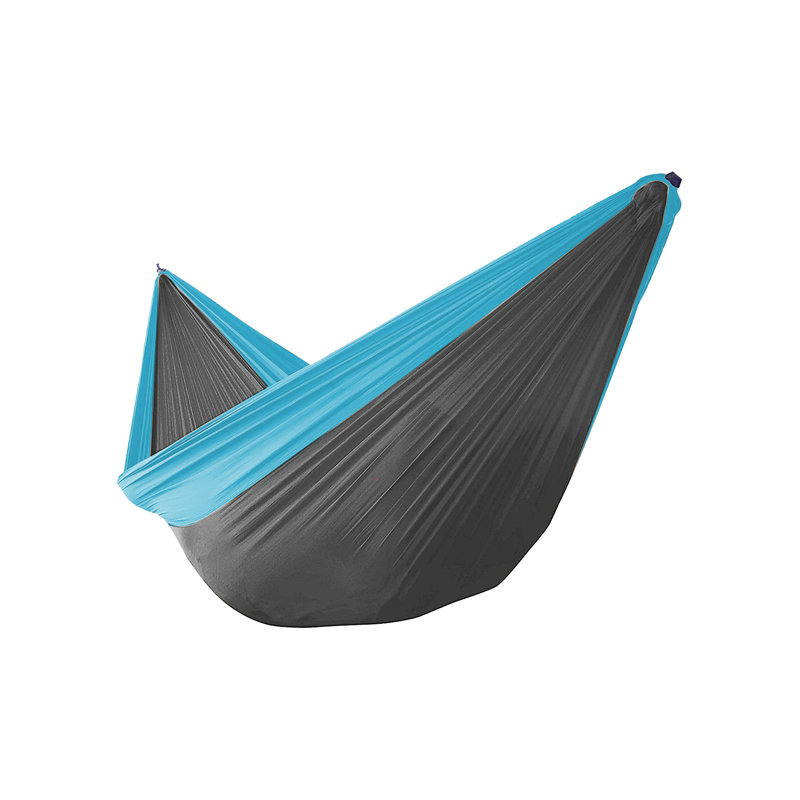 9.Louann Portable Double Classic Hammock
Great for camping trips or relaxing in the backyard, this double hammock gives Dad plenty of space. Made of breathable parachute nylon, it is machine washable and quick-drying. $27.00 at Wayfair.
You can't go wrong with this comfortable t-shirt perfect for dads of all types. $28.00 from Life Is Good.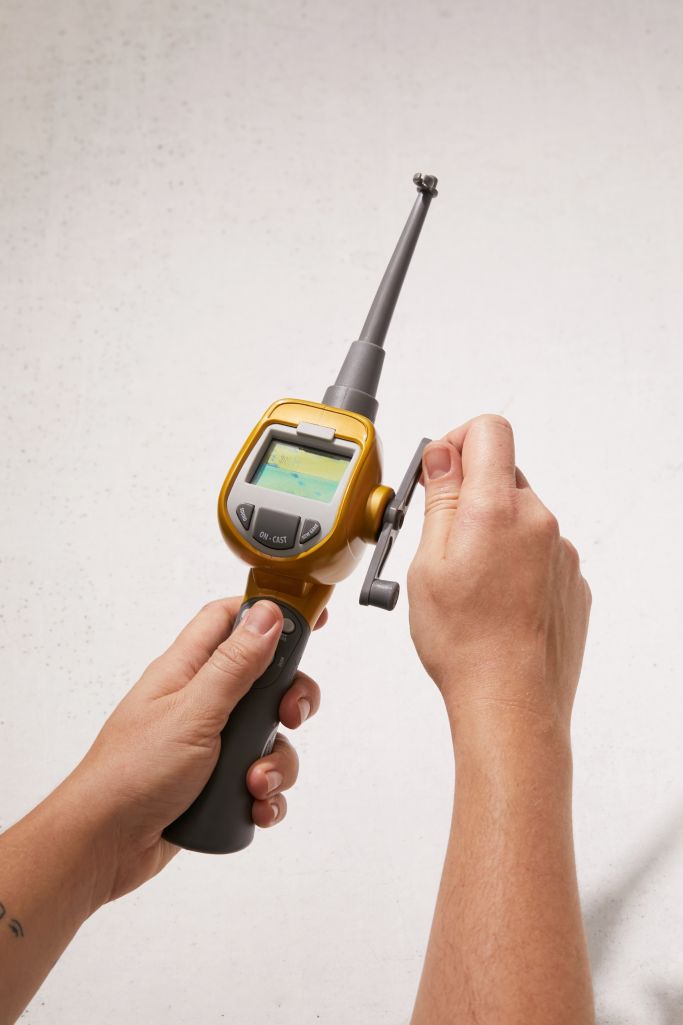 12.Electronic Sportfishing Game
Support Dad's inner sport fisherman with this electronic fishing game. He can choose a stream, lake, or deep sea. $25.00 from Urban Outfitters.
13. Dad's Playbook
Filled with inspirational quotes, this book is perfect for new and experienced dads alike. $13.00 from uncommon goods.
14.Create Your Own Reel Viewer
Create a personalized reel viewer with photos of you and dad. $14.95-$29.95 from uncommon goods.
15. eTape 16 ft Digital Tape Measure
Once he uses this digital tape measure, he'll wonder how he ever managed without it. $29.95 on Amazon.
For the mushroom-lover dad, this lets him grow three-years-worth of shitake mushrooms. $30.00 from uncommon goods.
17.#1 Dad 5-in-1 BBQ Multi-Tool
This #1 Dad 5-in-1 grill set lets your dad know you love him and that you know he loves to grill. $29.95 on Amazon.
Whether your dad loves to grill or just loves to cook, this apron lets everyone know his skills are legendary. $19.95 from Paper Source.
For super tech dad, this kit keeps all his tech needs in a handy pouch for traveling to work and back, or anywhere else. $26.95 at Paper Source.
For the dad who lives for Shark Week or whose favorite movie was Sharknado, these fun and funky socks will keep him laughing. $11.50 on Amazon.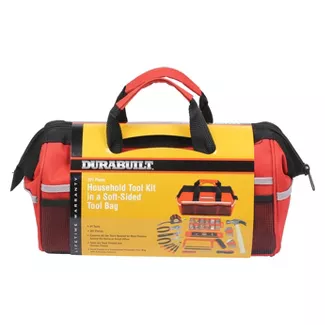 21. 201pc Non-Powered Hand Tool Set – Durabuilt™
For dads who are new homeowners, this tool kit has everything they need and keeps it organized. They'll never be hunting around the house for that Phillips screwdriver they need. $22.99 at Target.
22.Kikkerland Bamboo Guitar Cutting Board
For the music-loving dad who also loves to cook, this bamboo guitar-shaped cutting board will make his day. $30.00 on Amazon.
Dads who love the great outdoors will enjoy a membership in this community. He'll get special offers, 10% back dividends, and special pricing on events and classes. $20.00 at REI.
This sleek shave kit includes the Truman handles, three blades, and foaming shave lather. $15.00 at Harry's.
25. The Bronx Greenmarket Hot Sauce Three Pack
Made from Serrano peppers sourced from more than 30 community gardens in the Bronx, this is for the dad who likes it hot. $22.99 on Amazon.
26 Exploding Kittens Card Game
For the dad who's still a kid at heart, this cult-favorite takes five minutes to learn and features cards illustrated by The Oatmeal. $19.99 on Amazon.
27. Blue Bottle Coffee Subscription
For dads who like to start the day caffeinated, a coffee subscription will make sure they never run out of their favorite brew. Starts at $24.00 from Blue Bottle Coffee Company.
28. The Very Embarrassing Book of Dad Jokes: Because Your Dad Thinks He's Hilarious
Just in case your dad had run out of dad jokes to embarrass you with, here's a whole lot more of the. $13.95 from Barnes & Noble.
29. Foam Roller for Sore Muscles
For weekend warrior dads who sometimes overdo it, this foam roller offers sweet, sweet relief. $13.95 on Amazon.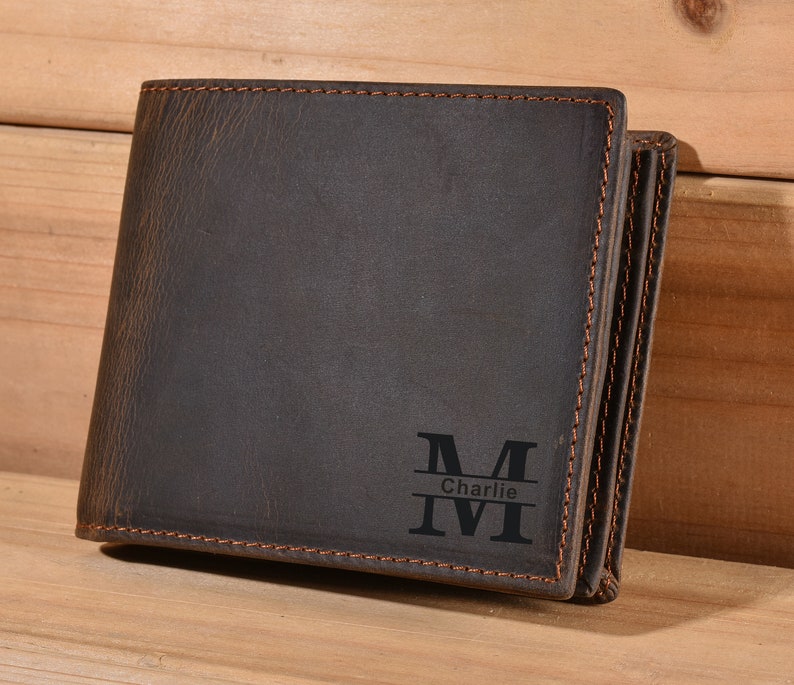 30. Monogrammed Genuine Leather Wallet
This beautiful monogrammed leather wallet comes in its own monogrammed box. How cool is that? $23.90 on Etsy.
31. What I Love about Dad Journal
When you can't find just the right card or just the right thing to say, this journal gives you a book of prompts to complete and makes a personalized gift for dad. $7.68 on Amazon.
32. Jack Black Face Buff Energizing Scrub
For dads who think men need skincare, too, and like a super close shave, this exfoliating scrub will keep their skin in top shape. $18.00 on Amazon.
33. Men's Pinkfong Daddy Shark Official T-shirt
For dads who want to impress the toddlers in their life and are willing to hear that song at least one more time. $16.99 on Amazon.
34. 5-in-1 Tool Pen
If you are not sure what to give your dad, try giving him five things at once: this pen has a screwdriver, stylus for smart devices, a level, ruler, and also a pen with clip. $25.00 from uncommon goods.
35. Urban Map Glass
Your dad can sip his favorite drink in a glass etched with a map of his favorite city. $16.00 from uncommon goods.
36. Handy-Lite Snap-On LED Task Light
Dad can clip this light wherever he needs a little extra light. $12.95 on The Grommet.
37. Cocoon CPG51BK GRID-IT! Organizer
For the dad who likes to be organized, or needs to be organized, this gift will help him keep everything in its proper place. $24.90 on Amazon.
38. Tile Mate
For the dad who forgets his keys or phone, the Tile Mate can ping its location within a 200-foot radius. $19.99 on Amazon.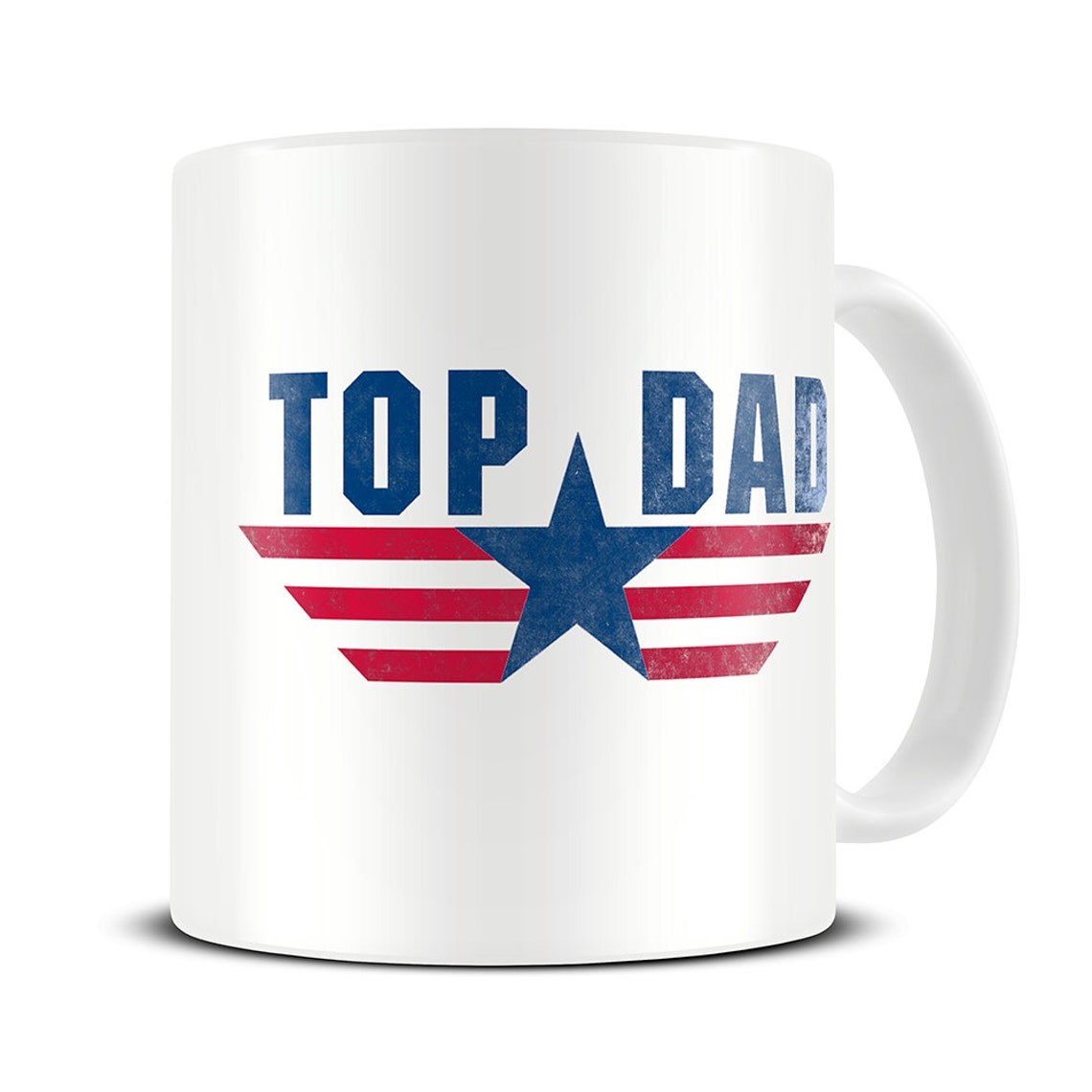 Tell dad what you think of him with an unapologetically cheesy coffee mug. $10.00 on Etsy.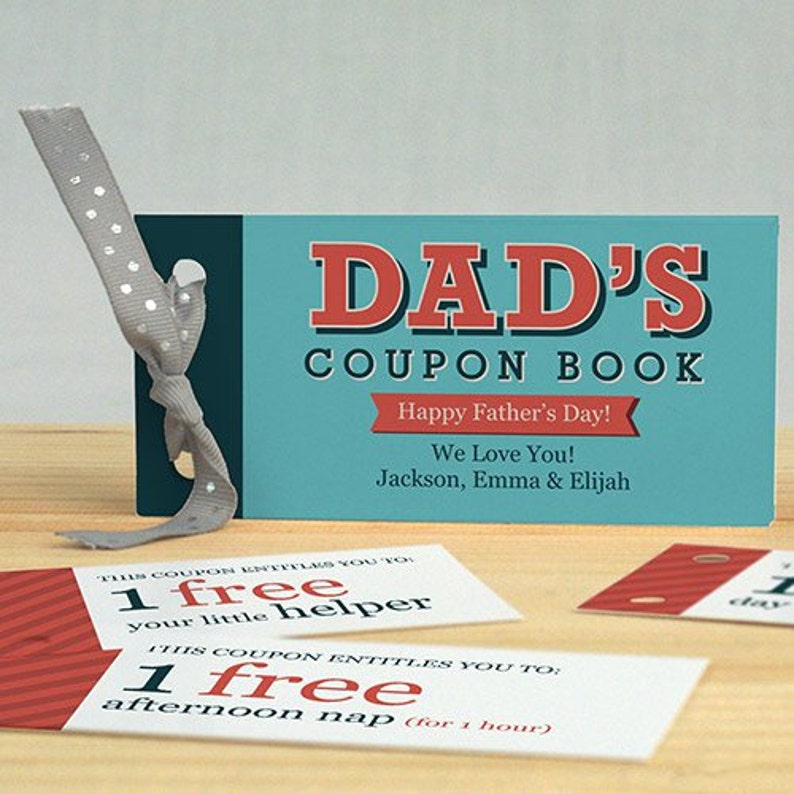 40. Personalized Father's Day Coupon Book
Dads love a customized coupon book that lets him know you enjoy spending time together. $9.98 on Etsy.
41. Slang Flashcards
For the dad who thinks he's with it, but may not really be. $12.00 on uncommon goods.
42. Beer Foamer
Give your dad the soft, rich, creamy foam that makes drinking beer worthwhile. One push gives dad silky, milky taste enjoyment. $19.99 on Amazon.
For the dad who may not cook, but likes to experiment and likes it spicey, this kit provides everything needed to make three 5-oz bottles of hot sauce. $34.95 on Amazon from Grow and Make.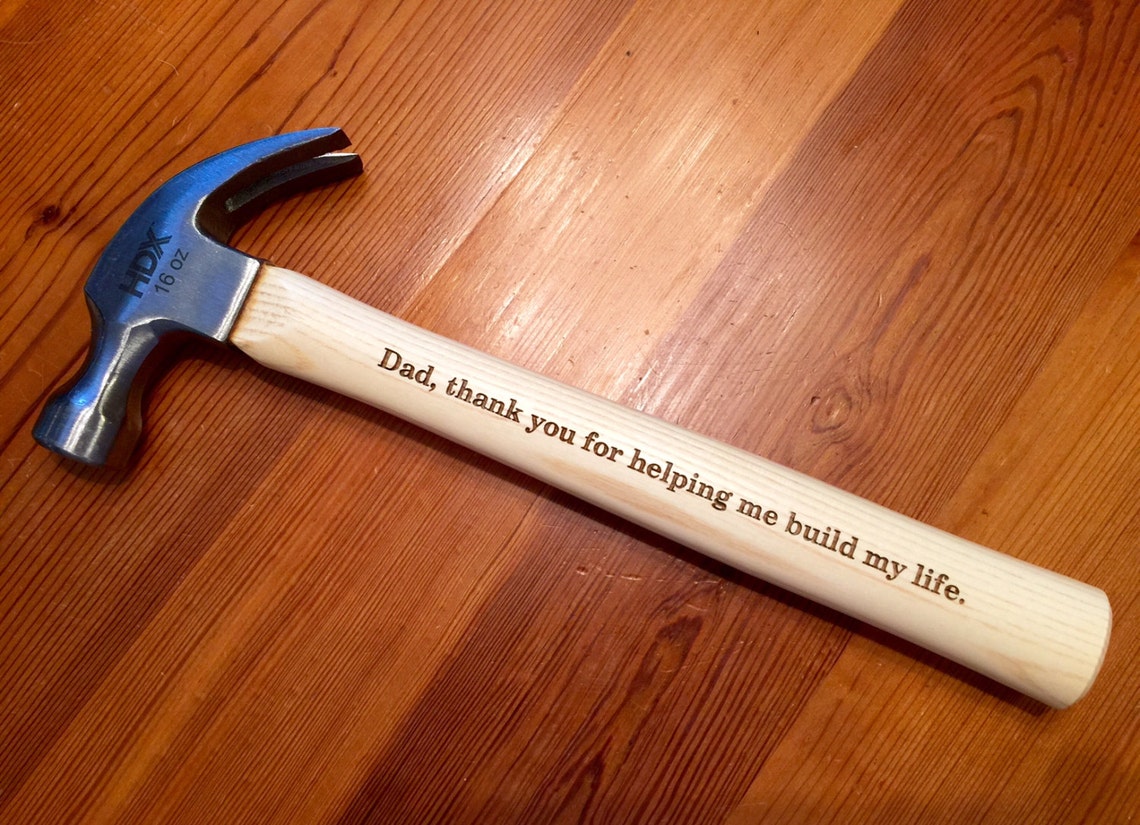 44. Engraved Hammer
A simple message engraved on a hammer lets your dad know you are grateful for the strong foundation he gave you in life. $29.99 on Etsy.
45. Home-Cooked Meal
For the cost of the ingredients, you can give dad a homecooked meal. Check out these easy recipes and whip up something GR8 for a dad who is extra special.