Clear skin does not come so easy for all of us. Makeup is essential for most women for a confidence boost and if you have somewhere special to go. Yet, most women make the same mistakes with foundation repeatedly. Non-comedogenic foundations are a must for ladies struggling with acne to cover blemishes and bumps.
Best Overall Non-Comedogenic Foundations
These foundations make good skin feel and look even better. By using a non-comedogenic foundation, you will have brighter and healthier skin since you cover blemishes without clogging your pores. The best brands have the right ingredients that can fight acne, clear clogged pores, and soothe and nourish your skin.
Neutrogena Skin Clearing Makeup
This is a liquid formulation that has been combined with acne medicine for breathable skin. It can treat and prevent breakouts of spots and acne and controls shine. It's the only liquid foundation that can treat blemishes and prevent acne from further breakouts. It is available in different shades to suit any skin type and color.
Oxygenating Foundation
This is an acne-fighting formula with a breathable matte finish to give you full coverage of your problem areas while at the same time encouraging skin healing and repair. This makeup is both an anti-inflammatory and antimicrobial. It is water-resistant, feels light, and its color doesn't transfer to your clothes. This makeup rinses off completely with your favorite cleanser.
Lux Liquid Foundation
This makeup is organic, an all-natural liquid foundation that leaves your skin looking beautiful with no grease. Since it has a botanical anti-aging formula, this non-comedogenic foundation removes oil from the skin and helps restore your youthful glow.
Neutrogena Healthy Skin Compact Makeup Foundation
Neutrogena foundation is a great skincare product with a triple antioxidant blend that makes your skin better over time; it's not greasy or heavy on your skin. You'll enjoy a flawless natural coverage that looks luminous.
Dermablend Cover Creme
This is a non-comedogenic foundation designed with SPF 30 protection from UV rays. It provides hydration all day long and has a creamy texture that is not cakey, leaving your skin natural and flawless. This foundation can conceal all scars, vitiligo, burns, hyperpigmentation, and birthmarks. It leaves the face feeling soft, fresh, and smooth.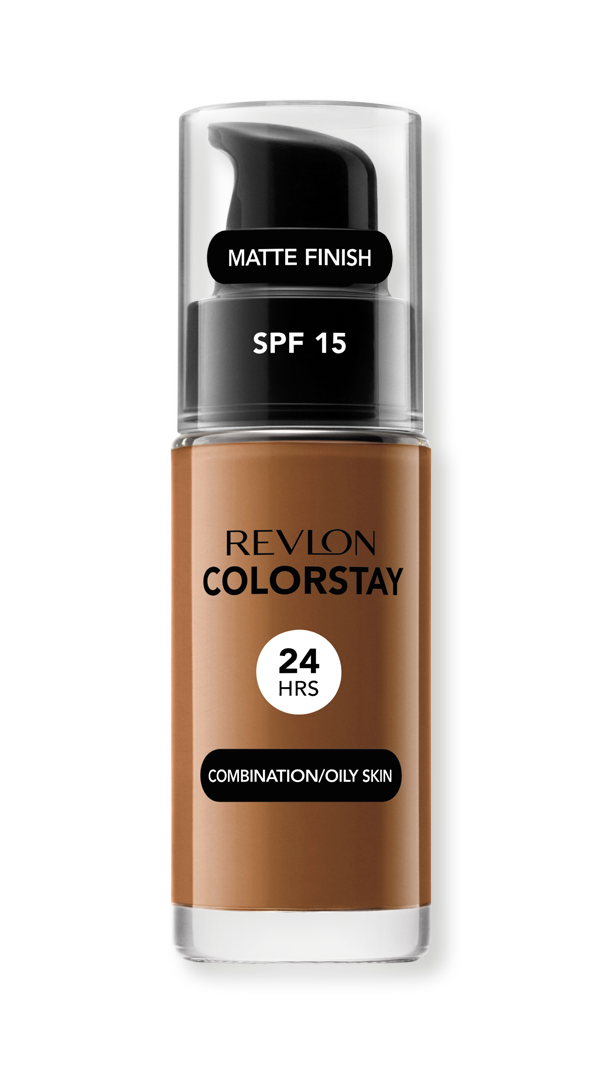 Revlon Color Stay Liquid Foundation for Combination Skin
This is the best non-comedogenic foundation if you have acne-prone skin because it helps control oil as well as keep your breakouts in check. It has SPF15 to give you protection from UV rays. This makeup leaves your skin with an even tone and a smooth finish, and it doesn't look cakey.
Born This Way foundation
A fan favorite, this long-lasting undetectable foundation is both non-pore-clogging and oil-free. A long-wear staple among beauty influencers, this will never feel greasy or heavy on your skin. It contains coconut water and alpine rose that work to keep your skin hydrated throughout the day.
Ilia True Skin Serum Foundation
When it comes to multi-tasking skin products, this serum foundation doesn't disappoint. Effective at covering up blemishes and keeping skin moisturized throughout the day, everyone with acne-prone skin will love this foundation. Not to mention, it's infused with aloe vera and part of the clean beauty brand everyone loves.
Best Mineral Foundations
Mineral foundations are hypoallergenic, thanks to the lack of parabens, binders, and fillers. They're also excellent for sensitive skin and most products out there are considered non-comedogenic. All of these properties have people flocking to try them, hoping they'll be able to control acne, hide blemishes, and treat their skin at the same time.
Illuminare Moisturizing Mineral Foundation
An oil-free, mineral foundation that's also paraben-free, vegan, and cruelty-free. As far as vital active ingredients, expect a healthy dose of titanium dioxide, zinc oxide, and dimethicone, all essential minerals to rejuvenate your skin's appearance.
Jane Iredale Liquid Minerals Foundation
With anti-inflammatory ingredients, this foundation is almost a spa-treatment in makeup form. Its active ingredients are time-released to provide weightless coverage that lasts all day long. A buildable coverage foundation provides flawless coverage while also treating your skin.
L'Oréal Paris True Match Loose Powder Mineral Foundation
With titanium dioxide, vitamin E, and aloe juice extract, your skin will get the right amount of antioxidants and soothing properties to look flawless. This gentle mineral makeup is perfect for those looking for sheer coverage.
Tarte Amazonian Clay Full Coverage Airbrush Foundation
One of the most popular mineral foundations out there, this clay foundation, is excellent for those looking for long-wear and full coverage. Amazonian clay is added to control oil and keep your skin looking perfect all day long.
NYX Professional Makeup Mineral Stick Foundation
Those looking for a quick and easy foundation application will find their match in this mineral stick foundation. Perfect to use as a foundation, highlighter, or contouring thanks to its blendable properties. Not to mention, this foundation is one of the cheapest ones you'll find in the market.
Bobbi Brown Skin Foundation Mineral Makeup
Another favorite loose powder foundation, this Bobbi Brown mineral foundation looks very natural and doesn't oxidize. Ideal for those looking for buildable coverage that also leaves a smooth, almost poreless finish.
Clarins Skin Illusion Loose Powder Foundation
For those looking for a loose mineral powder foundation that also moisturizes the skin, this is a must-have. While this foundation provides full coverage with ease, its mineral formula looks fresh and radiant without feeling heavy.
Best Foundations with SPF
Hopefully, you're already using sunscreen as part of your makeup routine. For those of you who hate adding an extra step, enter foundations with SPF. Most foundations have only 15 SPF. Ideally, you should use one that has at least 30 SPF, but if you work close to a window, aim to find one with 50 SPF or higher.
Milk Makeup Sunshine Skin Tint
One of the very few foundations that reach SPF 30 is perfect for those looking for sheer coverage. This one features an oil-infused formula to deliver extra-hydrating power that leaves a dewy radiance on your skin.
Physicians Formula Cushion Foundation
When it comes to the best non-comedogenic foundation with sunscreen protection, this one is the best. With SPF 50, this cushion foundation applies weightlessly but allows for buildable coverage to match your needs.
Aqua BB SPF 40 Cushion Foundation
Technically a beauty balm (BB Cream), this cushion foundation is best for flawless on-the-go application. It's both hydrating to conceal any imperfections, and buildable to reach the right amount of coverage you want.
IT Cosmetics CC+ Cream
While technically, this is a concealer cream (CC Cream), most people use it as a foundation thanks to its full-coverage application. The 50 SPF is what makes this foundation a must-have for everyone working close to a window or for an outdoor day.
Drunk Elephant Umbra Tinte
Another foundation with a cult-like following. Protect your skin from daily stressors with SPF 30 and add a touch of glow with this smooth, cream-like foundation. Perfect for those looking for a medium coverage foundation that's gentle enough to be safe for sensitive skin.
How to Find Out If a Foundation Is Safe for Your Skin
A foundation is one makeup product most people use daily. Not knowing if your chosen formula is safe-to-use on your skin can lead to acne, infections, and potential toxins. Follow these steps to make sure your foundation is safe to be used.
Step 1: Search your product on this website cosdna.com. If you can't find it there, make sure these ingredients are not listed.
Step 2: Enter all the ingredients into the text box "Analyze Cosmetics," and click "Analysis."
Step 3: If you find any 3's, 4's, or 5's, avoid this foundation if you have sensitive or acne-prone skin. If you find 0's, 1's, or 2's, you should be safe to use this foundation.
Numbers 3 through 5 are associated with irritants that not only are non-comedogenic, but they can cause allergic reactions or be too harsh on your skin.
When & Why It's Okay to Forego Foundation
Wearing foundation is not mandatory whatsoever to achieve a flawless makeup look. If you're ready and willing to give up foundation – good for you! If you're satisfied with your skin and want to ditch the foundation, please do so.
However, once you're ready to forego the foundation, remember that you still must prep your skin to take on the day. Here's how to make it happen:
Start with a hydrating moisturizer
Add a drop or two of a BB, CC, or DD cream
Add a drop of brightening serum
Spot conceal if necessary
Add a bit of highlighter to create a dewy effect
Remember to seal it up with sunscreen
Foundations to Avoid
You should avoid foundations that include toxic ingredients at all costs. Moving away from these toxic chemicals and into a cleaner beauty brand should be your top priority. Stay away from foundations that list alcohol and other ingredients that can dry the skin.
Grab any foundation you have, or you want to buy and scan for the following ingredients. If they're listed, you're better off moving on to the next option.
Acrylic
Bismuth Oxychloride
Mica, Silica, and Talc
Parabens
A Word from GR8NESS
Remember, if you apply makeup regularly, choosing your foundation wisely is paramount for your skincare. It might be time to detox your makeup bag. Consult with your dermatologist or cosmetologist to make sure your foundation is the right choice for your skin.